If you're the kind of guy or gal who will spend hours checking out that long-awaited video game, then this post is for you. If you're a couple who enjoys video games together, that's even better. Here are some fantastic video game themed wedding ideas for the gaming couple.
Mario Themed Wedding Cake
This is a fantastic shout out to old-school video games. In this stunning cake, Mario, Bowser, Princess Peach, Luigi and Yoshi all appear. It also includes those fun warp tubes, a castle, and some other beloved characters from the game.
A Collection of Games
This cake is great for gamers who started with the regular Nintendo or the Super Nintendo…it includes Mario and company, Zelda and even Mr. and Mrs. Pacman as toppers. It's a menagerie of fun characters from the favorite oldies.
8-bit Wedding Invitations
These invitations are perfect for a video game themed wedding and will even work for other themes, such as technology or "nerdy" themes. They're adorable, and feature the bride and groom turned 8-bit.
Gamer Dress
There are even gamer-style wedding dresses available. This beautiful dress was designed by Avail & Company, and is inspired by the Final Fantasy video game series.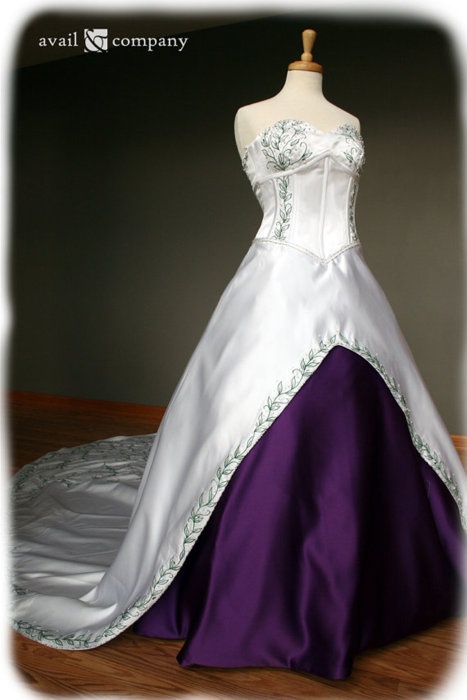 Wedding Cake Topper
If you're not sure whether you're going to go with a specific game theme, but you definitely want to include gaming elements, something like this is perfect. It's a custom topper with the bride holding a copy of Harry Potter and the groom enjoying some gaming time.
As you can tell, you can absolutely plan a wedding with nearly any theme imaginable. If you're considering a gaming theme, let these fun pictures inspire you.