Not every wedding accessory works for every bride. In fact, some brides should avoid certain wedding accessories like the plague—at any cost! Here are some tips to help you avoid wedding accessories that will hinder, not help, your wedding day ensemble.
As nice as it would be, some wedding accessories do not fit all. From necklaces and tiaras to veils and handbags, wedding accessories have the power to alter the entire look of a wedding day ensemble, but that transformation can be a real eyesore if you're not careful.
Every bride wants to look and feel her very best on her big day, which is why the following wedding accessories should be avoided like the plague:
Oversized, gaudy jewelry pieces—There are certain jewelry accessory trends that involve large, ornate, chunky necklaces or bracelets. While there's certainly nothing wrong with these trends, unfortunately they do not work with every gown style or bridal look. If you are wearing an elaborate, formal wedding gown, wearing equally elaborate jewelry accessories can overpower your look and make your gown appear too busy. Keep things balanced and in proportion by easing up on the weight of the accessories if your gown style is already very busy. If you're wearing a very simple, elegant gown, you have more leeway to wear busier jewelry pieces.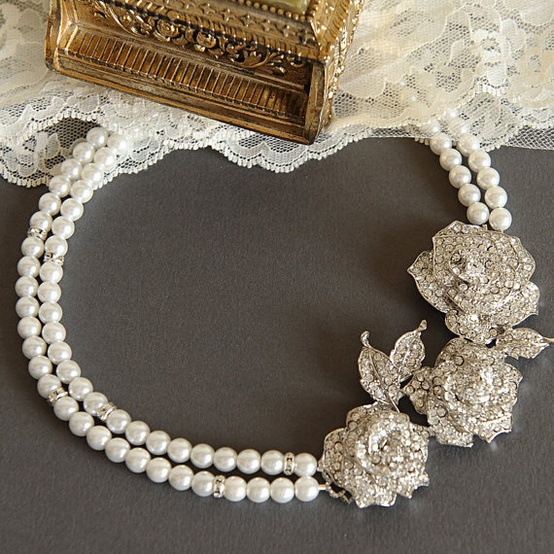 Overpowering tiaras—Not every bride chooses to wear a tiara headpiece, but if you have your heart set on one, just be sure it does not overpower your hairstyle and other accessories. Tiaras should be avoided if your hairstyle is very modern or relaxed, and they should definitely be avoided if you are wearing a very informal gown style or are already wearing a lot of jewelry accessories.
Clashing styles—There is nothing wrong with wearing mismatched wedding accessories. In fact, playing with different styles is very trendy and can inspire fabulous looks. However, styles that severely clash, such as an old-fashioned pearl necklace and modern, abstract diamond earrings, can throw your bridal look off. Consult with your bridal salon to select the best wedding accessories and avoid these clashing wedding accessories like the plague!