If you're a chocolate and peanut butter fan, you're going to love this recipe. It's absolutely perfect for the wedding dessert bar, or you can place these in a pastry cup and put them inside your wedding favor bags and boxes. They're absolutely delicious and super easy to make. This recipe was found at Baker Lady's blog, and she has the recipe available plus step-by-step pictures.
Here's what you'll need:
1 cup of melted butter
2 cups graham cracker crumbs
2 cups powdered sugar
1 cup peanut butter and 4 tablespoons peanut butter
1 and ½ cups chocolate chips
How to Create the Peanut Butter Bars
First, stir the 1 cup of peanut butter, the cup of melted butter and the graham cracker crumbs together. Keep stirring until they're fully blended. To make the right consistency, you want the graham cracker crumbs to be really finely ground. Continue mixing until it's mixed together completely. Press this into a 9 X 13 pan; you can use your fingertips to make sure it's evenly pressed.
Next, you're going to melt the chocolate chips.  You can do this in a bowl or on the stove top. Once it's melted, go ahead and mix in your 4 tablespoons of peanut butter until it's evenly incorporated into the chocolate. This will create a lighter, fluffier looking chocolate. Spread this very evenly over the top of the peanut butter and graham cracker mixture.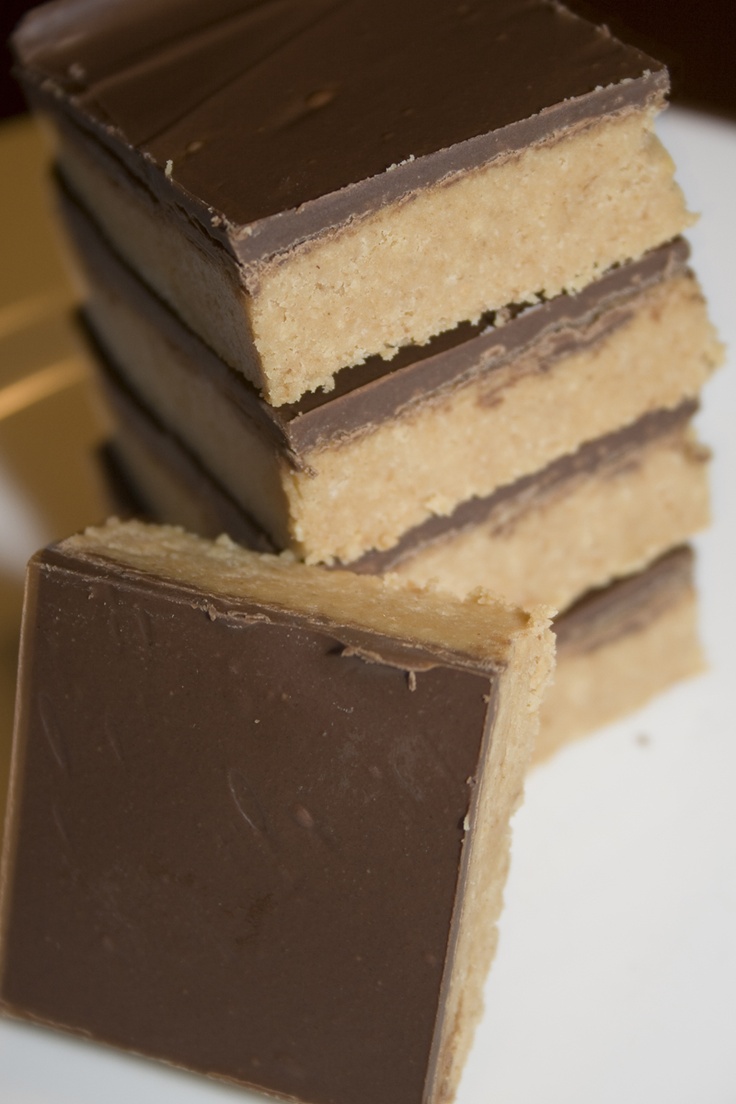 Once that's done, place the pan in the fridge to chill and in thirty minutes to an hour, you can take it back out and cut it up into even squares. Not only does this create a beautiful dessert, but it tastes just like Reese's peanut butter cups and you certainly can't go wrong with that!