The groomsmen are your best friends, your brothers, or other family members who have been through it all with. A groomsman gift is a fantastic way to show your gratitude for your friendship as well as for them standing in your wedding. Here are a few great ideas for groomsmen gifts!
1. Personalized Flask
A personalized flask is a charming gift that your groomsmen are sure to love. It's a memento that they can keep that will remind them of your big day, and that they can actually use as well.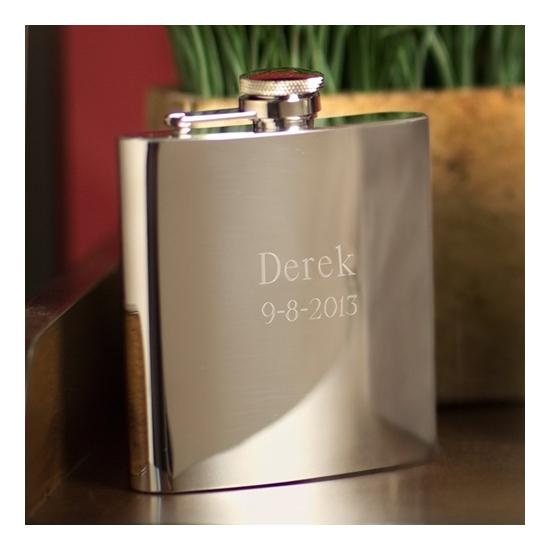 2. Pocket Watch
A pocket watch is a great gift that is not only functional, but very stylish.
3. Sports Memorabilia
If your groomsmen are football fans or won't miss a baseball game for anything, then sports memorabilia might be a great gift. You can keep it classy by choosing sports-themed cufflinks, ties, or similar gifts.
4. Portable Poker Set
A portable poker set can provide hours of fun and will be a great gift for your groomsmen.
5. Engraved Zippo Lighter
If your groomsman enjoys a good cigar every now and then, an engraved zippo might be a good choice.
6. Personalized Bottle Opener
A personalized bottle opener is a perfect choice for the groomsmen who enjoy a good bottle beer from time to time. It's functional and a great memento of your wedding day.
7. Engraved Money Clip
An engraved money clip is a great gift. It's functional, stylish and a classic gift for groomsmen.
These are just a few ideas for great groomsmen gifts. Think of items that are stylish, functional and perfect for your groomsmen.