These days, even brides who stick to traditional weddings are doing away with some of the more antiquated practices. While there are certainly things many brides will want to do in the traditional manner, there are many other things that could use updating. Here are 5 of the most overrated wedding traditions, according to a large variety of brides.
1. The White Dress
These days, brides are wearing gowns in all colors of the rainbow. From beautiful muted yellow to crimson red, nothing is forbidden. If you'd like to stick to tradition but stray just a little, consider a white gown with colored embroidery or trim.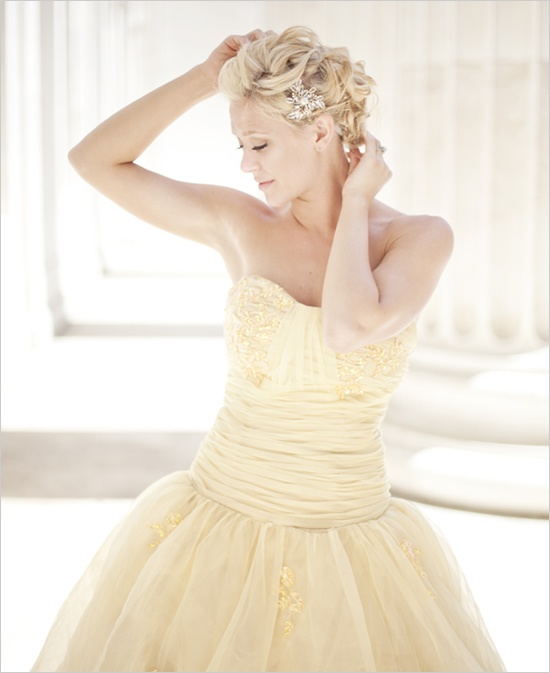 2. Money Dances
Brides used to dance with guests and those guests would pin dollars or cash to their gowns, to help the couple start out or fund the honeymoon. These days, more brides consider this a tacky practice and have abandoned it.
3. The Garter
While many brides still wear the garter, others feel it really doesn't have a place in modern weddings.
4. Vows
Many brides and grooms have chosen to forsake the traditional vows (For richer, for poorer, etc) for vows they've written themselves. For them, it's more meaningful and personal. However, if you love the traditional vows, you should definitely go for it. It's all about what makes you happy on your big day.
5. Giving the Bride Away
We've come a long way from the times when fathers would literally give their daughters away, and although this is still a traditional that's meaningful for many, others have chosen not to include it. A tasteful alternative is having the officiant ask someone (or multiple people) to speak on behalf of the bride.