Brides have worn something blue for centuries, and it's a fun tradition as well as a lucky one, according to some. With roots in ancient Rome, this tradition requires that the bride wears something old, something new, something borrowed and something blue. Here are 5 creative ways to wear something blue.
Tiara
Choose a beautiful bridal tiara featuring blue rhinestones dotted here and there. The look is pretty, modern and feminine. You can also change this idea up and use hair combs with blue gems or a blue headband.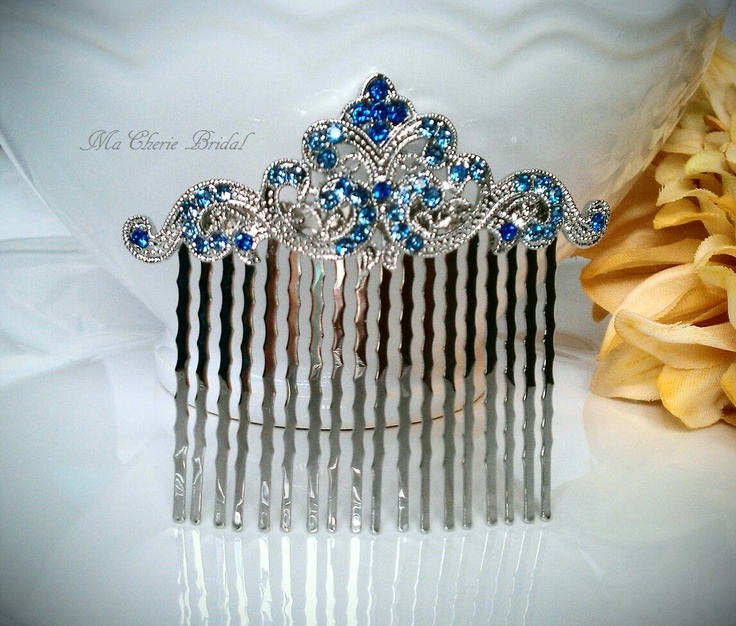 Wear Blue on Your Garter
You can wear a pretty and feminine garter that features blue, especially if your attire doesn't allow for blue that will be visible. This is a great way to add the color in and you can save it as a sweet memento.
Wedding Shoes
Even if you're wearing a white dress, you can rock blue shoes for your wedding. This look is especially pretty when the shoes are visible and you wear blue jewelry to tie the look in with your overall ensemble.
Blue Jewelry
Blue jewelry is a great and non-intrusive way to wear blue for your wedding day. From a beautiful sparkling necklace to a vintage sapphire ring.
Blue Bouquet
Carry blue flowers or some blue accessory on your bridal bouquet. There are many great choices and your florist can come up with something truly breathtaking so you can get your blue in!
These are just a few ideas that you can use so you're carrying or wearing something blue on your wedding day.