Christel Mondejar and Christian Vengco
August 18, 2012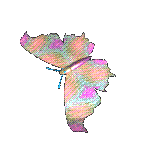 We Finally Got Married!!! God is SO GOOD!!! Our wedding was amazing and our friends, families, vendors-turned-friends were simply the best!!!
Watch out for more updates with formal and informal pictures of our Wedding and Our Honeymoon from Borabora & Tahiti , French Polynesia!! woohOoo!!! God truly is SO GOOD!!! Love and Blessings to everyone!!!
***
Here's the Same Day Edit Wedding Video !!! Much Much Love and Respect to MAYAD STUDIOS !!! They are simply amazing !!! Thank you so much!!!
christel and christian from Mayad Studios on Vimeo.
***
Here's a preview of our wedding! This Same Day Edit Picture slideshow from Pat Dy Photography was simply amazing!!! Enjoy!!!
614 days since the wedding